Get a complimentary record retention schedule for banks or credit unions with a free two-week trial to My Risk InboX. No credit card required.


Record Retention Schedule (Updated for 2015)
Keeping track of how long to keep various types of records can be a challenge. To assist those charged with managing records at their financial institution, we have compiled a Record Retention Schedule. The guideline is a universal listing of types of records credit unions or banks may create or use followed by a general guideline on how long those records should be kept. This document, the AdvisX "Record Retention Schedule," delineates exactly what is and isn't required. For those items that are not required, it suggests obligations that have been noted. The guide is conveniently divided into categories so you can more easily find what you're looking for. There is a version for credit unions and another version for banks.
A complimentary copy is available by registering for a
free two-week trial to My Risk InboX
. No credit card required, and you may cancel at any time. Trial limited to once per financial institution.

About My Risk InboX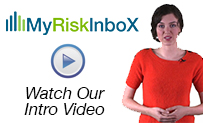 My Risk InboX is a low-cost suite of compliance tools developed by the AffirmX and AdvisX teams. It includes:
Whether you want MyRiskInboX for just you, your department, or your whole financial institution, there is a MyRiskInboX subscription option to fit your needs. Tiered subscriptions start at only $19.99 a month. Get as many as 100 employees of your financial institution on board for only $99.99 a month. Click here for more information on subscriptions or to start your free trial.