Partners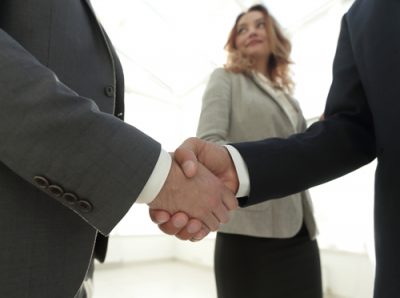 A growing number of leagues and coalitions are working in partnership with AffirmX to deliver the solution to interested financial institutions in their areas.
About Mountain West
The Mountain West Credit Union Association is the regional tri-state trade association representing 154 member credit unions and 3.2 million credit union members throughout Arizona, Colorado, and Wyoming. Mountain West Credit Union Association serves and supports member credit unions through advocacy, communications, community outreach, training, operational assistance, public affairs, and regulatory compliance. Learn more at www.mwcua.com.
MD&DC Credit Union Association
The Maryland and District of Columbia Credit Union Association (MDDCCUA) is the premier regional trade association for credit unions in the state of Maryland and the District of Columbia. By providing leadership, innovation and support in three strategic areas, Advocacy, Community Outreach and Services, MDDCCUA helps to strengthen and expand the credit union movement in an effort to improve the lives of people who live, work, attend school and worship within their region. Learn more at www.mddccua.org.
Credit Union Association of the Dakotas
Credit Union Association of the Dakotas represents credit unions in North Dakota and South Dakota. Its mission is to help credit unions succeed. Its vision is to be a premier, financially strong, relevant, inclusive organization that plays a key role in credit unions growing membership, strengthening their charter, and providing service excellence to members. It does this in four key strategic areas – Legislative Advocacy, Regulatory Advocacy/Compliance, Awareness, and Professional Development. To learn more visit: www.cuad.coop.
New York Credit Union Association
As the trade association for New York credit unions, NYCUA is committed to advancing the credit union movement by advocating, educating and unifying the interests of all credit unions statewide. They've been doing it since 1917, and their success is in the numbers: New York credit unions have over 5 million memberships and are continuing to grow. NYCUA is proud to be owned by its members and governed by a volunteer board of directors. Together, they are the strong, united voice of the New York credit union community. Learn more at nycua.org.
Credit Union League of Connecticut
The Credit Union League of Connecticut is a statewide non-profit trade association serving credit unions throughout Connecticut. CULCT has been serving credit unions since 1935 in a variety of business-critical areas including government relations, compliance, and operations. The League is committed to ensuring that Connecticut's consumers choose credit unions as their best financial partner. CULCT is a valued partner in making Connecticut's credit unions successful by removing barriers, creating awareness, and fostering service excellence. Learn more at culct.coop.
Indiana Credit Union League
The Indiana Credit Union League is the trade association representing Indiana credit unions. Those credit unions serve more than 2 million Hoosiers.  ICUL is a center point for credit union collaboration. Affiliates come together regularly through League events and programs to gather ideas, inspiration and tools to help them provide the best products and services for their members. The League was founded in 1925. Learn more at icul.org.
National Coalition of Firefighters Credit Unions
The National Coalition of Firefighters Credit Unions, Inc. (NCOFCU) is a non-profit 501 (c) 3 professional association of credit unions serving firefighter's and their families. Credit unions serving firefighters have been meeting annually since 2001. At present, there are more than 100 credit unions, primarily serving firefighters , representing over $10 billion in assets and 600,000 members throughout the U.S. and Canada. Learn more at ncofcu.org.
Education Credit Union Council
Education Credit Union Council is the national community of credit unions who serve schools, universities, and educational SEGS. Organized in 1972 to represent the special interests of education and school credit unions, the founding members recognized that educator CUs are unique and could greatly benefit from cooperatively coming together to share ideas and resources.  As the number of credit unions peaked, over 360 credit unions belonged to ECUC and were regular attendees at our annual conference. Now, over forty years later, with so many changes in the CU industry, the Council continues to be the pillar upholding the vision and mission of education in CUs across the nation. Learn more at ecuc.org.