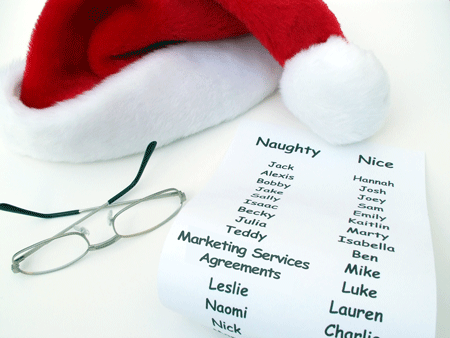 Earlier this year, the CFPB released a compliance bulletin warning mortgage lenders that marketing service agreements, or MSAs, present substantial risks involving illegal kickbacks and referral fees under RESPA, the Real Estate Settlement Procedures Act. With these risks on the rise, here's what you need to know from the compliance bulletin.
First of all, the CFPB wants to make it clear that in releasing this compliance bulletin, it isn't making any new requirements under RESPA. What it is doing is releasing a non-binding general statement of policy articulating considerations relevant to its supervisory and enforcement authority. Otherwise, it would have to go through the whole notice and rulemaking process.
But what the CFPB IS doing is serving notice that it is going to be taking a much closer look at marketing service agreements to see if they are being used to skirt RESPA's prohibitions against kickbacks and referral fees. Not all marketing services agreements are bad, but the CFPB asserts that making a determination about the legitimacy of an MSA will depend on the facts and circumstances surrounding the creation and implementation of each agreement, whether it is oral or written.
Perhaps the best way to understand what the CFPB will be looking for in a bad MSA is to recap a few examples of recent investigations it has conducted that resulted in enforcement actions.
Enforcement Action Examples
The CFPB looked at a title insurance company that had working relationships with a number of lenders. Fees were paid based on the number of referrals the title insurance company received and the amount of revenue they generated. The CFPB found that the number of referrals increased significantly when MSAs existed. In this case, the bureau found that the MSA was an attempt to disguise kickbacks and referral fees.
The CFPB found several examples where mortgage lenders would steer borrowers to a settlement provider by burying the fact that consumers could shop for settlement services deep in the disclosure.
The CFPB found cases where settlement service providers kept payments received from other providers without actually performing the contractually obligated service. When services are promised and payments are made under an MSA, the failure to execute those services suggests that the MSA is in effect a cover for a kickback.
This one could be especially difficult for a financial institution to detect. But the CFPB is finding instances where a title company had entered into unwritten agreements with individual loan officers in which it paid for referrals by defraying the loan officers' marketing expenses, such as paying for marketing materials.
Each of these examples resulted in enforcement actions by the CFPB. In fact, the bureau reported that its actions have resulted in more than $75 million in penalties to date. It also warns that it intends to actively scrutinize the use of such agreements.
The CFPB doesn't say all MSAs are bad, but it does go so far as to say that the risks upon a financial institution of designing and monitoring MSAs for RESPA compliance may outweigh their benefits. The message is clear that financial institutions that elect to use MSAs should do so with caution and periodically assess that they are being used appropriately. The should also make sure that loan officers are sufficiently trained to be aware of the risks of MSAs, whether written or not.
---

Mike Stottlemyer is a Senior Internal Auditor with AdvisX who possesses Regulatory Compliance certificates from CUNA; Credit Union Compliance Expert (CUCE), Credit Union Enterprise Risk Management Expert (CUERME) and NAFCU, The NAFCU Certified Compliance Officer (NCCO). Mr. Stottlemyer, a former internal auditor and risk manager, has over 15 years of experience in the banking and credit union industries. Most recently he served as a Director of Risk Management and member of the executive team for a Maryland credit union with $250 million in assets. Mr. Stottlemyer holds a certificate of education in accounting and is currently a senior in the Criminal Justice/Homeland Security Bachelor of Science program at Liberty University, Lynchburg Virginia.