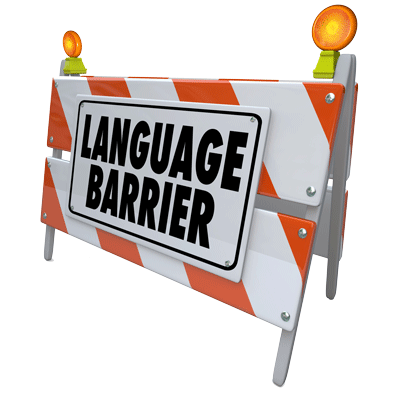 How financial institutions deal with consumers who have Limited English Proficiency, or LEP, is receiving growing attention from regulatory agencies, in particular the Consumer Financial Protection Bureau.
Usually, when people with LEP attempt to take care of their banking affairs, they do not have the advantage of using a reliable word-for-word translator.
Making matters worse, dealing with financial institutions can be complicated enough even for those whose native language is English. But throw in a language barrier on top of that, and you have what some regulatory agencies, such as the CFPB, see as the potential for fair lending issues or for unfair, deceptive or abusive acts and practices, UDAAP.
CFPB Crackdown
In the last two years, the CFPB has taken action against two lenders for their treatment of LEP individuals. In one case, the bureau alleged that the lender excluded Spanish-speaking customers from debt repayment and settlement offers. In another case, the bureau found that the lender's telemarketing to Spanish-speaking consumers was deceptive.
On the one hand, the CFPB wants financial institutions to make credit more available to LEP communities by marketing and originating loans in non-English languages. On the other hand, there is the expectation that if a financial institution originates a product in a non-English language, it must be prepared to service all aspects of that product in a non-English language.
Speak No Evil
That's not the only conundrum this LEP issue creates. For example, some banks or credit unions may seek to manage the complexities of this multiple language approach by marketing only certain products in a non-English language. However, this could lead to claims that the institution is steering LEP consumers to certain products.
All of these issues have created some paralysis in how financial institutions manage their interactions with LEP consumers. Some industry observers believe that the CFPB may be working on some regulatory guidance that would establish a road map for how financial institutions can serve LEP consumers without facing UDAAP or fair lending risks.
Until then, it is safe to say that things will be a little unsettled.