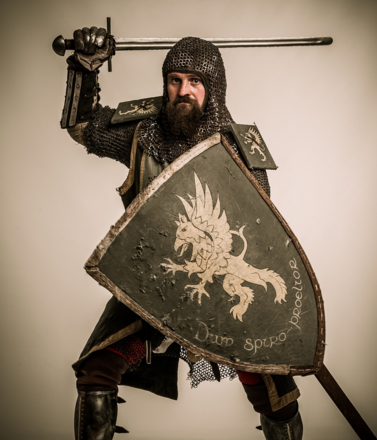 The CFPB has issued its annual Fair Debt Collection Practices Act report to Congress. This year's report outlined debt collection activities conducted by the CFPB and regulator partners in 2015. The report is the fifth of its kind and gives a glimpse into the focus of the CFPB's enforcement efforts. In the 91-page report, we learn that the CFPB returned $360 million to consumers wronged by unlawful debt collection practices and collected more than $79 million in fines. It's easy to draw the conclusion that this is an area of heightened scrutiny. Take a look at the top violations outlined in the annual report to see if your institution has any potential weaknesses and chinks in its armor.
In 2015, the CFPB handled approximately 85,200 complaints in 2015. In addition to this high number of complaints, the bureau noted that it has seen a significant increase in consumer Fair Lending Collection Practice Act litigation, with cases more than doubling in the last nine years.
Here are the top five highlights from the report.
Debt Collection Agency Examinations
Institutions found in violation with the Fair Debt Collection Practices Act were directed to improve employee training or to take other necessary steps to fully comply with the law. The top offenders were as follows:
Failing to state in subsequent phone calls that the call was from a debt collector
Failing to honor requests to cease communications with the consumer or maintain adequate systems to comply with FDCPA requirements regarding communications with consumers, such as when a collector knows a consumer is represented by an attorney or knows the consumer's employer prohibits the consumer from receiving calls at work
Use of false, deceptive or misleading statements to collect a debt, such as statements regarding the collector's credit reporting practices with regard to deleting tradelines and investigating disputes and threats to use garnishment against borrowers who were not eligible for garnishment
Enforcement Actions
In addition to the returned $360 million and $79 million collected in fines, the the CFPB and FTC banned 30 companies and individuals engaged in serious and repeated violations in 2015. The report describes over 15 significant debt collection enforcement actions. Several recent cases were noteworthy, showing that the bureau is working to clean up the market of both unlawful debt sellers and debt buyers. Regardless of whether you are a debt seller or a debt buyer, all players in the collections market need to do their part to ensure they are collecting the right amount from the right consumer.
Development of Regulations
The bureau has continued its efforts to create the first comprehensive federal regulations covering debt collection. According to CFPB Director Cordray, these regulations may include provisions to ensure debt collectors have sufficient information to collect debt, prevent unfair and deceptive act/practices, inform consumers of their rights, and provide interpretation of some sections of the Fair Debt Collection Practices Act. The bureau plans to hold at least one more Small Business Regulator Enforcement Fairness Act panel before issuing notice of proposed rulemaking. Stay tuned for any changes or new rules this regulation may bestow.
Data Collection
The CFPB now has two full years of debt collection complaint data under its belt. The leading causes for complaints? Consumers being contacted for debts they do not owe. Investing in proper research of debt before contacting consumers, and then communicating a proper explanation to consumers concerning their debt can save you half the battle.
Work with the FTC and State Regulators
The CFPB has been working closely with the FTC, as well as other state regulators, to lend strength to law enforcement. These relationships have grown and evolved over the last year. In 2015, the FTC led an effort with the CFPB to bring over 115 actions against debt collection firms and phantom debt scammers. Assuming these partnerships continue to develop, CFPB enforcement actions and orders may unfold to become more streamlined and formidable.
As the CFPB continues to soldier forward with its complaint database and crusade against consumer mistreatment, institutions should be building up their defenses. Learning from others mistakes and identifying where the bureau plans to go in the future is the best way to strengthen, oil, and shine your institution's defensive armor.