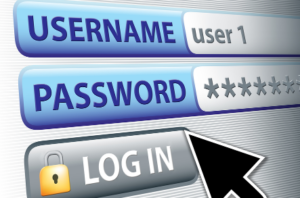 In the age of digital media marketing, regulators continue to turn their heads toward social media use. Whether your financial institution has embraced social media marketing or not, best practices for risk management recommend having social media procedures for current or potential future use.
Here we take a look at different aspects of social media and what it has to do with your financial institution.
Why Social Media?
Social media is more than "selfies" and connecting with old high school acquaintances; it is a way to reach a wide demographic of individuals and present yourself to them without leaving your office.
If you think Facebook, Twitter, and Instagram are only for celebrities and teenage girls, you are missing out on prime marketing opportunities. Utilizing social media can help you
Promote your brand;
Build trust with current and potential customers/members;
Save money by reducing the need for expensive ad space;
Interact with your community and help underserved individuals; and
Promote financial products.
…If You Do it the Right Way
Social media marketing is only an asset to your company if you do it the right way. Make sure you post content that is both relevant to your institution and helpful to readers.
Advertising
Rather than blatantly posting ad-like content about a product you offer, post an article detailing information relevant to your product that will also be informative to readers. Then gently steer readers in your direction.
For example, instead of posting about your student loan offerings, post an article about the current climate of student loans, or a "Top 10 Tips for Students Considering Student Loans."
Engaging
When creating posts that are meant to engage your customers/members rather than promote a product, remember to keep the content relevant to them. They care more about holiday hours, events, and new branch openings than employee promotions and self-promoted testimonials.
Hint: people love appreciation and free stuff. For maximum engagement, offer giveaways, contests, or special offers once in a while. And never shy away from posting a thank-you to your current members. These kinds of posts work great when incorporated with major holidays.
Need some ideas? Look around the web for good and bad examples of social media use, and create your own social media campaign based off of your observations.
Risk Factors
Social media comes at a small price—it needs to be monitored for risk. Several types of risk.
Compliance and Legal Risk
Make sure that your social media usage does not violate any of these regulations:
Truth in Savings Act, Regulation DD and Part 707: Disclosures about fees, annual percentage yields, interest or dividend rates, bonuses and other terms that must be included in advertisements and new account disclosures;
Fair Lending Laws (Equal Credit Opportunity Act and Fair Housing Act): Prescreened solicitations, advertisements, adverse action, the collection of certain information, and the use of required logos;
Truth in Lending Act, Regulation Z: Advertisements, loan and credit card application disclosures and error resolution procedures;
Real Estate Settlement Procedures Act (RESPA), Section 8: prohibitions against certain mortgage activities, such as referral payments and fee splitting;
Fair Debt Collection Practices Act: Debt collection activities by a party that is not collecting its own debts or is collecting its debt under another name;
Unfair, Deceptive, or Abusive Acts or Practices: Advertisements or other practices conducted though social media;
Deposit Insurance or Share Insurance Requirements: Advertisements, or other activities, including ads for nondeposit investment products;
Electronic Fund Transfers Act, Regulation E: Specific disclosures and error resolution rules;
Expedited Funds Availability Act and applicable State UCC: check transactions;
Bank Secrecy Act and AML Programs: Monitoring of account activity, independent testing requirements, and recordkeeping;
Community Reinvestment Act (if applicable): Retention of written public comments and responses;
Privacy Act: Privacy policy disclosures and the collection of member information;
CAN-SPAM and the Telephone Consumer Protection Act: unsolicited communications with customers/members;
Children's Online Privacy Protection Act: if information on children under the age of 13 is being collected, used or disclosed; and
Fair Credit Reporting Act: Solicitations, responding to disputes and the collection of medical information.
Consumer Complaints and Inquiries
Any business who uses social media has to deal with customer complaints. Public customer complaints. Resist the urge to immediately delete any negative feedback. Instead, use the situation to your advantage by addressing and solving the issue. Publicly addressing and solving it.
Of course, not all complaints or inquiries can or should be addressed publicly. Yet, if you don't respond to consumer complaints and inquiries in a timely manner, you run the risk of violating regulations such as Regulation E, Regulation Z, or the FCRA.
One way to manage consumer complaints and inquiries is to establish specific channels that are set up to handle such communications. If you do your best to control how the complaints and inquiries come in, you can better control how your institution responds to them.
Employee Usage
If your financial institution uses social media, each employee needs to be trained to make sure you meet all the compliance regulations and avoid any data and privacy breaches.
And More
Other types of risk surrounding social media usage include
Reputation Risk;
Fraud and Brand Identity;
Third Party Concerns; and
Privacy Concerns;
As long as you focus on compliance throughout your social media usage, it can be a valuable tool to help your institution interact with the community and promote your brand and products.
For more information about how to keep your social media use compliant, see the FFIEC's Final Guidance on Social Media, in effect since December of 2013.