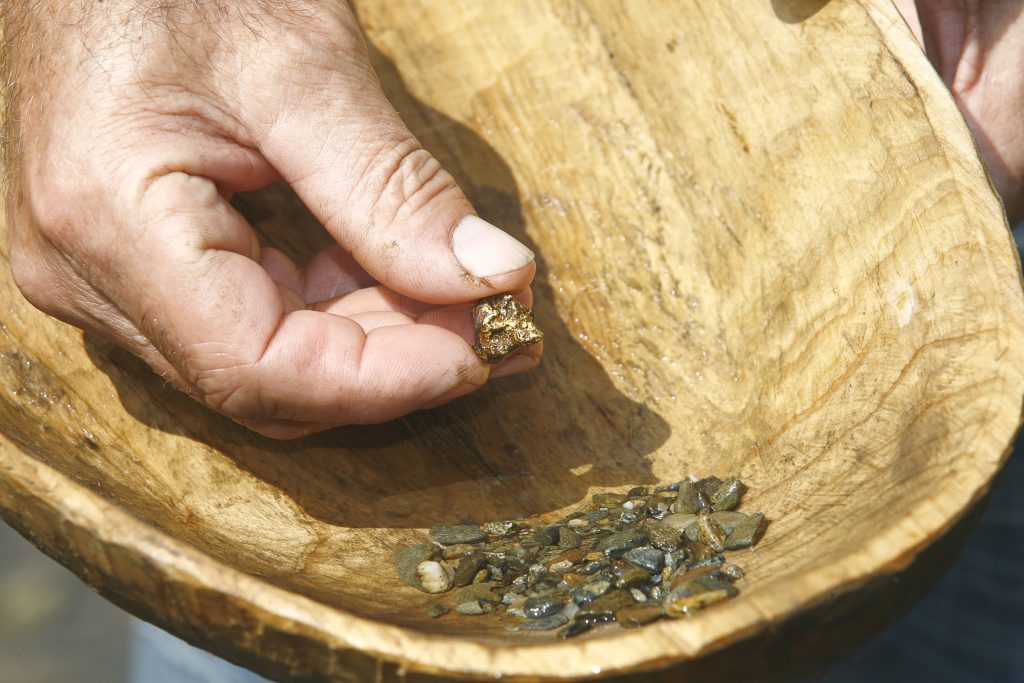 The California Gold Rush brought over 300,000 people to California. As a result, San Francisco went from a small town of 200 to a boomtown of over 30,000, all in the space of a few years. Just the rumor of gold was enough to make people travel thousands of difficult miles to the wilderness of the West in hopes of making their fortune. But many of these people were disappointed. Why? Because prospecting is tough and tedious work. If you want to find gold, you've got to sift through tons and tons of sediment, and even then, you may not find anything.
If you've tried reading through the CFPB's new 900-page mortgage servicing rule revisions, you may feel like a luckless prospector sifting through endless river silt. But don't worry, we've gone through and pulled out nine nuggets of information that will help you master compliance with the new rule.
1. Small Servicers
The definition of a small servicer is modified under the new rule. It defines a small servicer as one that services 5,000 or fewer mortgage loans for which the servicer is the creditor or designated creditor.
2. Prompt-Payment Crediting
Periodic payments applied to temporary loss mitigation programs must continue to be credited according to the loan contract and could, if appropriate, be credited as partial payments, while those applied to permanent loan modification must be credited under the terms of the permanent loan agreement.
3. Force-Placed Insurance
Prior to the rule, servicers could only force-place insurance when a borrower had expiring or expired hazard insurance. The new rule, however, accounts for situations when the borrower has insufficient hazard insurance, not just when it is expiring or expired.
 4. Requests for Information
The rule changes the requirements for dealing with requests for information. Servicers are required to provide certain information depending on whether or not the owner of the loan is Fannie Mae or Freddie Mac and whether or not information about the name and number of the trust pool is expressly requested.
5. Definition of Delinquency
"Delinquency" is defined under the new rule to mean a period of time during which a borrower and a borrower's mortgage loan obligation are delinquent. A borrower is delinquent beginning on the date a periodic payment becomes due and remains unpaid.
6. Live Contact Requirements
Under the new rule, a servicer must establish or make good faith efforts to establish live contact as long as the borrower remains delinquent. They must also provide multiple early intervention notices in certain circumstances, and only one early intervention notice is required within a 180-day period. However, if any of the borrowers on the loan is bankrupt, or the borrower has invoked the FDCPA's cease communication protection with respect to that loan, early intervention live contact is not required.
7. Periodic Statements
The new rule requires servicers to send modified periodic statements to consumers who have filed for bankruptcy, and it includes sample forms to ensure compliance.
8. Loss Mitigation
Loss mitigation requirements were changed fairly extensively under the new rule. Changes to how often servicers must meet loss mitigation requirements, when a borrower must complete paperwork, and when a servicer must provide written notices are all highlighted. It also modifies how servicers can go about getting third party information and other information that is not under the borrower's control. On top of that, it clarifies short-term repayment plan requirements, when a servicer can or cannot stop attempting to collect documents and information, and the timeline for a transferee servicer.
9. Successors in Interest
The new rule modifies the definition of a successor in interest. A person is a successor in interest if the borrower transfers an ownership interest in a property to the person by means of a type of transfer, such as death of the borrower or the borrower becomes divorced or legally separated.
Of course, there are many smaller changes included on those 900 pages, but these nine are the highlights. It's also good to keep in mind that the rule changes go into effect on October 19, 2017, so there will be more time to digest these changes as the implementation date grows nearer. See the amendments to the rule here.