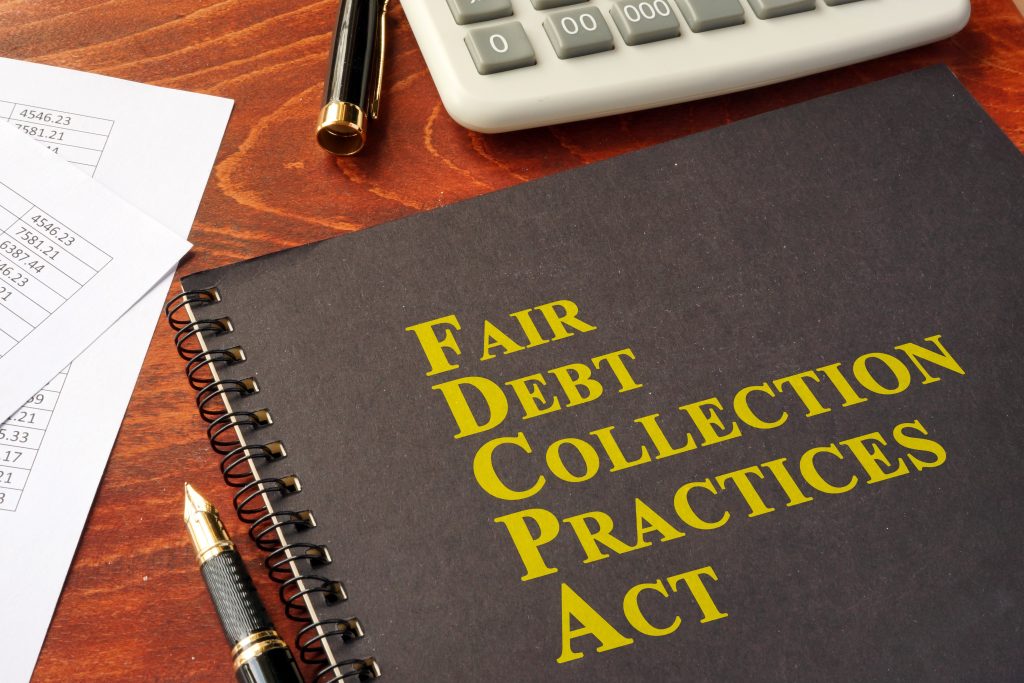 "If you build it, they will come," says the disembodied voice to Kevin Costner in Field of Dreams. Had the voice been talking to financial institutions, it would have said, "if they complain it, examiners will come." You probably know by now that what consumers complain about, examiners pay extra attention to. Debt collection, for much of the six-year lifespan of the CFPB complaint portal, has been one of the most complained about topics from consumers. And in recent months, debt collection complaints have continued to rise. What does all this mean? It means that debt collection is an area you'll want to give plenty of attention to prior to your next examination. In its Summer 2017 issue of Supervisory Highlights, the bureau pointed out four key areas of debt collection deficiencies.
1. Communications with non-consumers associated with the debt
According to the Fair Debt Collection Practices Act, a debt collector cannot communicate with a person other than the responsible consumer in connection with debt collection without permission from the liable consumer. Examiners found that several debt collectors communicated with a non-financially responsible individual for the debt without the consumer's consent. It's important to have policies and procedures in place that ensure that the correct liable consumer is contacted or that this individual or individuals have given explicit authorization before attempting to communicate with another party about the debt.
2. Deceptively implying that authorized users are responsible for a debt
The FDCPA strictly prohibits using any false or deceptive means to collect or attempt to collect debt. While this seems straightforward, several institutions got tripped up when it came to determining what constituted "false or deceptive means." These institutions made the mistake of attempting to collect a debt directly from the authorized user of a credit card even though the authorized user was not financially responsible for the debt. In the CFPB's books, this constituted "false or deceptive means" because it implied that the authorized user was personally responsible for the debt.
3. False representations regarding the effect on a consumer's credit report of paying a debt in full rather than settling the debt in full
This, like number two, falls under the section of the FDCPA that prohibits using any false or deceptive means in collecting debt. CFPB examiners found that several organizations falsely represented that paying debts in collection would improve the customer's credit score. While paying debts can improve credit score, it is not guaranteed, and you should make sure that customers are aware of this.
4. Communicating with consumers at a time known to be inconvenient
People don't like getting calls at strange times, especially from debt collectors. The FDCPA agrees. The rule states that debt collectors may not communicate with a consumer "at any unusual time or place or a time or place known to be inconvenient to the consumer." Most violations in this area were caused by auto dialers that based call parameters only on the consumer's area code and not on the consumer's last known address.
For example, somebody moves to New York from L.A., but keeps their cell number, and the debt-collection auto-dialer sees the 213 area code and calls them at 11 p.m. To avoid similar violations, you'll want to make sure you check your dialer systems to ensure they input system parameters accurately and that they properly adhere to account notations.
Like it or not, examiners will be having a closer look at debt collection in future examinations, and consumers will continue to complain if they notice debt collection deficiencies. To keep both examiners and consumers happy and your institution out of the hot seat, it's worth having a look at your debt collection practices to make sure these problems the CFPB is finding at other institutions aren't happening at yours.