Originally posted in CU Insight.
By Melia Heimbuck
Mountain West Credit Union Association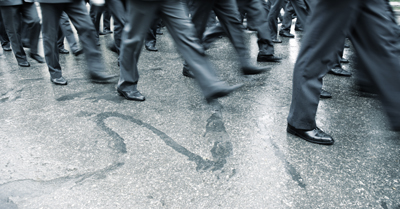 Increasingly complex and onerous, compliance requirements are straining the resources of all credit unions and the regional credit union associations that support them today. At Mountain West, we have always prided ourselves on the quality and responsiveness of our compliance support for members. But in 2011, demand in the marketplace was quickly surpassing our human resource capacity. As a result, we began actively pursuing new ideas that would help us scale our operations to cost-effectively keep up with demand.
For years we had been running a boots on-the-ground operation, using a traditional audit model for compliance reviews. But we found that the face-to-face model was inefficient. Windshield time, travel time, and time on-site was consuming too much of our capacity, without any direct benefit to members. There had to be a better way. Instead of focusing on just keeping up, we needed to rethink how we engaged with members to help them actually manage compliance issues. We weren't looking for a "Band-Aid" solution. We needed to find a cure for the growing problem of managing regulatory change.
Do-It-Yourself?
In our search for the cure, we looked at a wide variety of software solutions. Frankly, much of what we saw simply put more of a burden on the staff of the credit union. Rather than giving members checklists and more information to track, we were looking for a way to use technology to increase our capacity and improve the risk posture of our members in a constantly changing environment.
Our Partnership with AffirmX
In early 2012, we entered into a partnership with AffirmX to implement a compliance management solution that would help us scale our expert resources, help our credit unions reduce their compliance workloads, and provide greater peace of mind to the executives and boards of directors responsible for our member credit unions.
What attracted us to AffirmX was not just their technology, but also their holistic approach to addressing compliance operations challenges. The AffirmX platform combines on-demand access to compliance experts with easy-to-follow processes and workflows—all within a secure, cloud-based system that is truly a beginning-to-end solution. We appreciated that the AffirmX platform was designed from the ground-up by compliance and risk management experts who have an intimate understanding of the compliance operations challenges our credit unions face daily.
We began deploying the AffirmX platform for members within one month of announcing our partnership. Unlike many software companies that are slow to respond to requests for changes, AffirmX actually sought out ideas for improving the effectiveness and utility of the platform, and they surprised us with how fast improvements went from ideas to implementation.
I am happy to report that today, with 28 of our members using the AffirmX platform, we have created a new paradigm for compliance management that is transformational. Our members using the AffirmX platform are reporting that they are no longer just racing to get their arms around compliance. Today they are actively managing compliance and risk, and are operating more efficiently and effectively as a result.
Now, instead of racking up windshield time or trying to manage the logistics associated with on-site visits, we have leveraged the AffirmX platform to greatly expand our capacity and improve the quality of our compliance support. I used to spend 80% of my time helping credit unions find issues, which left only 20% of my time to help them fix issues. Now, leveraging the AffirmX platform, I spend 80% of my time helping credit unions actually fix compliance problems.
Software Product Vs. Partnership
AffirmX isn't just a product; it is a partner. AffirmX works with Mountain West and our members daily to get compliance done right. Collectively, we have created a secure compliance ecosystem that brings together on-demand experts, automated processes, and risk-based reporting that enables us to significantly improve the efficiency and effectiveness of compliance management operations.
Two Examples
While working on this article, I took a phone call with Tara Springsteen, the Vice President of Operations at UniWyo FCU. Not yet sure how I would end this piece, I asked Tara if she could share examples of how the AffirmX platform has helped her do a better job of managing compliance. She immediately provided two examples:
"I notified the AffirmX team as soon as we found out about our upcoming NCUA exam date. Using the system, they quickly conducted a bottom-up review and noticed that we were missing our ACH audit. They immediately sprung into action, got the audit completed well in advance of the exam date, and saved us a major headache.
"More recently, I asked the AffirmX team if they had a board-level report that we could use for an upcoming meeting. In no time they delivered exactly what I needed for the board, because it provided just the kind of information they needed to know. As a result, I take partial credit for the fact that AffirmX now offers this same report for all of their credit unions."
Tara's comments highlight the reason our AffirmX partnership has been so successful.  It's all about meeting the needs of our credit unions.
I'm proud of the progress we've been able to make at Mountain West in helping Tara and the many other executives we support do a better job of managing compliance. And, while I know that—given the state of the financial services industry today—we will face ever-increasing compliance challenges down the road, we are far better prepared today to meet the demands of our members thanks to our partnership with AffirmX.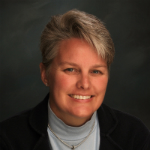 Melia Heimbuck has been with the Mountain West Credit Union Association since 2002 and is currently the director of Compliance Operations. In that role, Melia is responsible for the day-to-day operations and creating a sustainable future for the Compliance Solutions program offered by Credit Union Strategic Partners. Additionally, she provides compliance guidance and assistance to credit unions in Arizona, Colorado and Wyoming. Previous Association roles have put Melia in a position to develop and deliver strategic planning, create and lead small credit union initiatives, provide training, asset/liability management, budgeting, fundraising, grant writing and board of director management. Melia possesses small credit union experience along with consumer and commercial lending background.